THE QUEEN'S
WALK
WALK LONDON's Queen's Walk takes you over Westminster Bridge, along the southbank of the River Thames on a pedestrian walkway past the London-Eye ferris wheele and Souhbank Arts Centre towards Tate Modern and Shakespeare's Globe, then over the river Thames on the Millennium footbridge to St Paul's Cathedral.

On our free self-guided sightseeing tour you will walk pass some of London's most popular tourist and visitor attractions, all of which can be visited throughout the year. Starting at Westminster underground station the tour passes many iconic viewing points of London.

For your comfort WALKLONDON's self-guided walking route passes many cafes, refreshments, facilities and places to rest.

START: Westminster:
Circle

or

District

Line
FINISH: St Paul's:
Central

Line

Leisure walker: 2 hours
Power walker: 45 minutes
The Queen's Walk, London
Interactive
G
o
o
g
l
e
Map
Street
Directions
START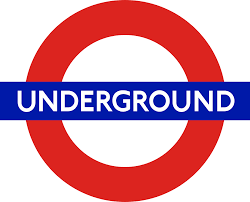 Westminster:
Circle
or
District
Line.
Come out of the station at
EXIT 4
. You will be opposite the Palace of Westminster looking at the largest four-faced clock tower in the world. Big Ben, is not the Clock Tower, but is the largest bell inside the tower that strikes the hour.
Westminster Bridge
to
The Southbank Arts Centre
Turn left out of the station onto
BRIDGE STREET
SW1
and walk up to
VICTORIA EMBANKMENT
SW1
. Cross straight over the Embankment road and walk across the left hand side of
Westminster Bridge
to the South Bank Lion.
Walk
down
the steps from Westminster Bridge to join
The Queen's Walk
(Thames Path, Southbank)
.
Walk straight ahead past the Old County Hall (London SeaLife Aquarium and Shrek's Adventure) to the London Eye Ferris Wheel.
Continue along The Queen's Walk embankment footpath, past the Jubilee Park and Garden under to the Golden Jubilee footbridges
(foot bridges are both sides of the Hungerford railway bridge)
to the Royal Festival Hall.
Carry straight on to the Southbank Arts Centre which houses The Royal Festival, Queen Elizabeth Halls, Purcell Rooms and many restaurants.
The Southbank Arts Centre
to
St Paul's Cathedral
Walk under Waterloo Bridge past the Southbank Centre Book Market and the Laurence Olivier Statue to the Royal National Theatre.
Keeping on The Queen's Walk footpath pass the business offices and television studios to an Observation Point. Gabriel's Wharf, restauants and eclectic shops, will be on your right. Continue on to OXO Tower Whaft, more restaraunts and modern shops to Blackfriars Bridge.
Passing the Coat and Badge pub, walk under Blackfriars road and railway bridges to Tate Modern gallary and garden. Continue past the Millennium Footbridge (does not wobble now) to view Shakespeare's Globe.
Re-trace your steps back to the millennium foot bridge, across to St Paul's Cathedral and the finish point of our walk. The offical Queen's Walk continues to Tower Bridge on the southbank, this is covered on our Pool Of London Walk FINISH: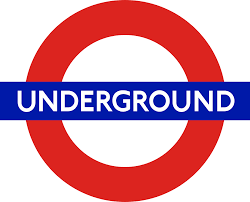 St Paul's:
Central
Line.
---
The Queen's Walk, London - Sightseeing Map
---
Please note that during the Covid-19 pandemic London's attractions will have revised opening times
© walklondon.com 2000 - 2021